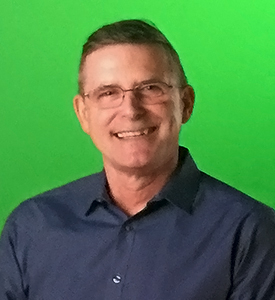 Michael R. Rip, PHD MSc(Med)
Dr. Michael Rip is the Founding Director of the Program in Healthcare Administration (Broad College of Business), and previously the Founding Director of the Program in Public Health (College of Human Medicine).
Dr. Rip was on the faculty of the Department of Community Health at the University of Cape Town Medical School, South Africa, for seven years.
After obtaining his Ph.D. in spatial epidemiology and medical geography at Michigan State University (MSU) in 1991, he spent 16 years on the faculty of the Department of Epidemiology (MSU). There he developed graduate and undergraduate degree programs and courses in public health and epidemiology, most notably EPI-390 – Disease in Society: An Introduction to Public Health and Epidemiology, and the Specialization in Global Public Health and Epidemiology.
He also assisted in the creation of the Department of Epidemiology in the early 1990s and was the Director of the Graduate Program until 2007.
Dr. Rip's undergraduate and postgraduate teaching interests include: critical thinking and innovation, population health, and epidemiology. Counterfeit pharmaceuticals, intelligence analysis and food fraud, bringing strategic intelligence analysis to the healthcare industry (e.g., healthcare fraud), the regionalization of healthcare programs, and achieving High Reliability in Organizations (HRO) by leveraging critical reasoning and systems thinking to minimize error/reduce harm, are some of his research interests.
Education
Ph.D., Michigan State University, USA: Geography (Geographical Epidemiology), 1991
MSc.(Med), University of Cape Town, South Africa: Community Health, 1984
BSc.(Honors), University of Cape Town, South Africa: Geography (Satellite Remote Sensing), 1979
BSc., University of Cape Town, South Africa: Geography and Archaeology, 1978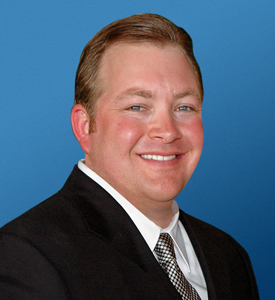 Mark A. Vroman, MBA EFO
Mark A. Vroman, MBA EFO possesses 26 years of fire service experience and currently holds the rank of Battalion Chief for the Meridian Township Fire Department in the State of Michigan (1997-current). He has risen through the ranks from Senior Firefighter (2001), to Lieutenant (2008), to Captain (2012), and to his current rank of Battalion Chief (2014).
He possesses an Associate's Degree in Fire Science Technology, a Bachelor's Degree in Public Safety Studies, a Master's Degree in Business Administration, and Post-Graduate Certificates in both Healthcare Management and Human Resource Management.
Battalion Chief Vroman is currently a Ph.D. candidate in Global Leadership at the Indiana Institute of Technology. In 2017, he completed the Executive Fire Officer Program through the National Fire Academy. He possesses Fire Officer I, II, and III certification, has successfully completed NIMs 100, 200, 300, 400, 700, & 800 training, and is also Blue Card ICS certified.
In addition to his fire department duties, Battalion Chief Vroman serves as the Continuous Quality Improvement Coordinator for the Tri-County Emergency Medical Control Authority; this organization provides administrative and regulatory oversight on behalf of the State of Michigan to more than 40 EMS agencies. In regard to public speaking and training delivery experience, he spent six years (2007-2012) as a county commissioner, during which he gave numerous presentations to various stakeholders.
Battalion Chief Vroman taught Campus Community Emergency Response Team "Train-the-Trainer" Courses throughout the country (2006- 2009); this endeavor was funded by a homeland security grant and was administered through Michigan State University. He currently teaches undergraduate coursework in the areas of professional communication, management, and leadership for Siena Heights University (2014-current).
Training Customized for Your Team
We tailor content for specific organizational needs. Contact us to learn more.